Have you ever wondered how well a vehicle is being serviced at a facility whose primary goal is to sell you a new car every three to five years? You may prefer a service provider who wants to develop a long-term relationship with you and help your Volkswagen stay healthy for 10 years or more.


Jon's Auto LLC is an independent VW repair shop, owned by the winning team of Jon & Kristen Hamilton. Building lasting relationships with our customers, providing the highest quality workmanship and parts at the fairest price, and increasing the longevity of Volkswagen vehicles are our top priorities. We make it our practice to recycle all packaging material, unwanted parts, and used fluids. JON'S AUTO LLC IS GREEN!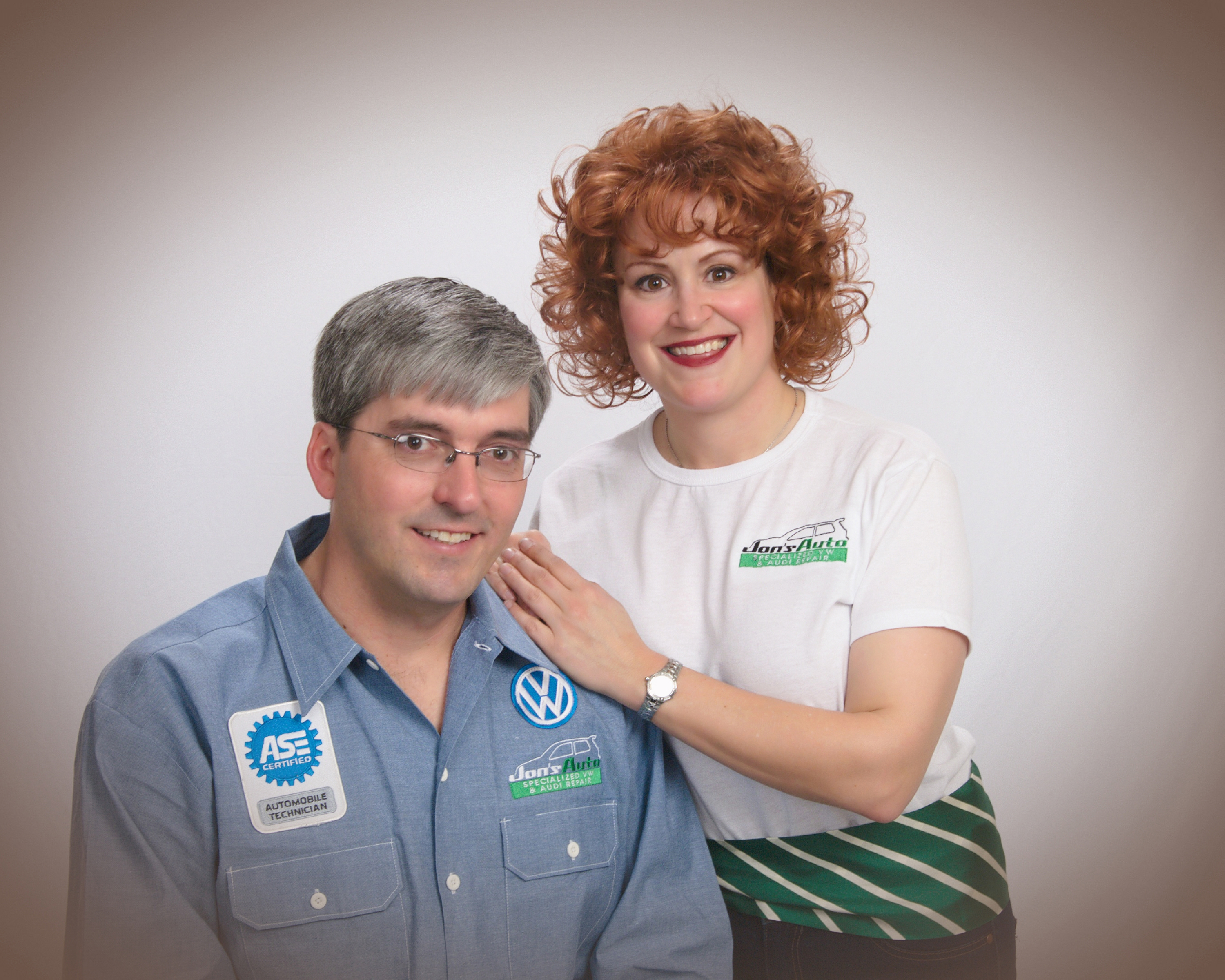 Our Principles
 We at Jon's Auto strive to operate our business under  the Automotive Service Excellence (ASE) principles shown below.



ASE-Certified Technician's Code of Ethics


  We will strive to produce nothing but first-class workmanship.

  We will take advantage of every opportunity to increase our knowledge/skills concerning the work we are doing.

  We will dedicate ourselves to lifelong learning.

  We will use only those materials that are proven to be safe and recommended by the Volkswagen manufacturer.

  We will only recommend service and repair we believe necessary.

  We will treat an owner's vehicle as we would our own.

  We will conduct ourselves so as to maintain and increase the public respect for all ASE-certified technicians

Jon's Racing History

Because of Jon's six-year racing history with his 2000 VW Golf TDI (Rally VW), fueled with biodiesel, he has gained substantial recognition with the TDICLUB and the TDI community. We are fortunate to have such a diverse customer base who are willing to travel very long distances for our trusted, affordable service and repair. We have customers in all surrounding states and in countless Ohio cities.

Jon Achieved the Following Awards as a Race Car driver.

Current Pike's Peak Hill Climb Race record holder for the fastest diesel!
1st Place Driver




2002 SCCA Pro Rally Production Class

2nd Place Driver




2001 SCCA Group 2 Championship

3rd Place Driver




2006 Rally America Group 5 Championship

3rd Place Driver




2007 Exhibition Car/Truck Class Pikes Peak International Hill Climb

1st Place




2002 SnoDrift Rurally Production Class

1st Place




2002 Wild West Rurally Production Class

100% Finishing rate 2001

Class Wins:




SnoDrift 2002, 2004




Wild West 2004




Pikes Peak 200

4